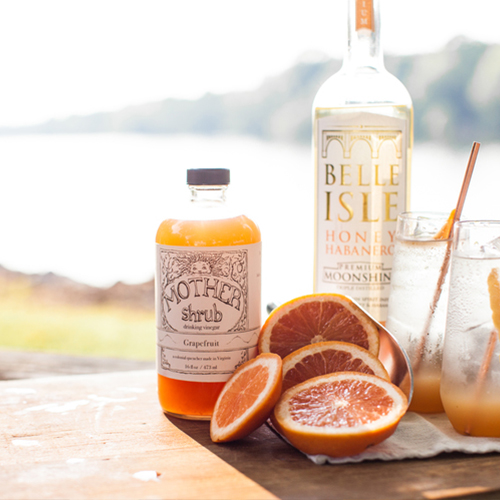 1 1/2  oz. MOTHER shrub Ginger
1 1/2 oz. Belle Isle Honey Habanero Moonshine
2-3 oz seltzer water
Juice of 1/2 lime
Add moonshine and ginger shrub to an ice-filled copper mug or highball glass. Add lime juice and top with seltzer water. Garnish with a lime wedge. Enjoy!
Variation: Use a generous splash of MOTHER shrub lime instead of juice and ginger beer in place of ginger shrub.